Commonwealth Financial Network
May 2020 - June 2020​​​​​​​
Background
Commonwealth is an independent financial investment firm dedicated to providing advisor-focused business solutions. J.D. Power named Commonwealth "#1 in Independent Advisor Satisfaction Among Financial Investment Firms" seven times in a row.  Having just gone through a brand refresh, Commonwealth needs a robust design system that reflects their new brand and is built to grow and evolve over time.
Challenge
Carter Edwards & Co was enlisted to partner with Commonwealth Bank to begin standardizing design components across their digital properties based on their new brand refresh. Together, we built a digital design system populated with design components and supporting documentation that places a governance structure in place for Commonwealth to maintain and evolve the design system over time. 
With the help of their design team, we took the new website and brand book to visualize a new direction for a collection of digital components that feel modern and unified in its visual language. This included introducing a completely refreshed color scheme, typography system, and design treatment. The goal was to deliver a sophisticated design system and digital repository that is easy to implement and maintain across teams.
Our first task was to assess existing marketing materials and the new website design to deliver a complete view of components that already existed. This helped us define and document the system components we needed to produce.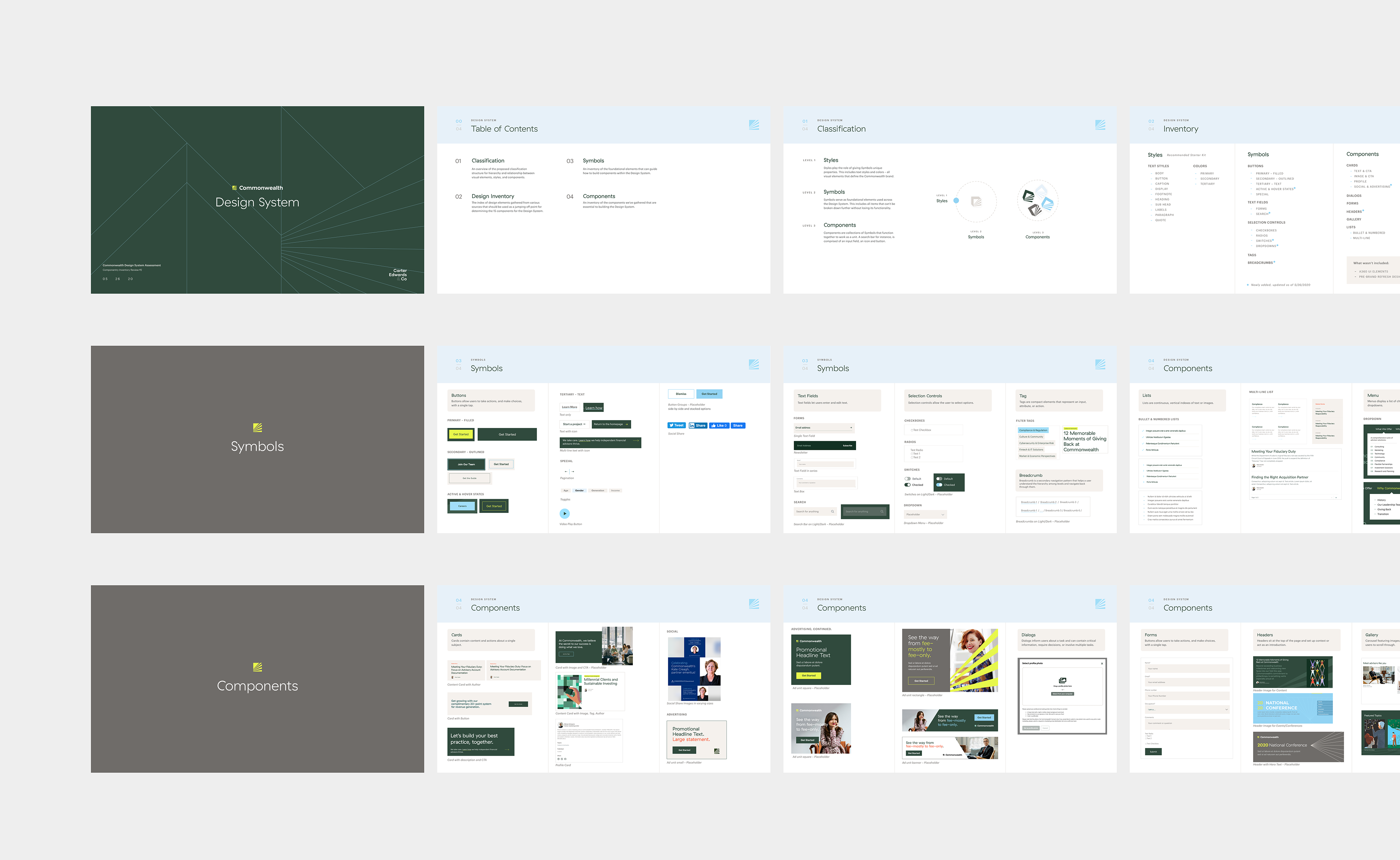 ​​​​​​​
Designing the Component Library
Created in Sketch, the Design System components are organized to be easily accessible for future design efforts. We incorporated the new visual language by introducing a typography and color system. 
By using an open collaboration platform (Abstract), product owners and technologists are able to create their own screens while consistently staying on brand. During this process, we streamlined components with consistent color palettes, typography choices, and photography treatments.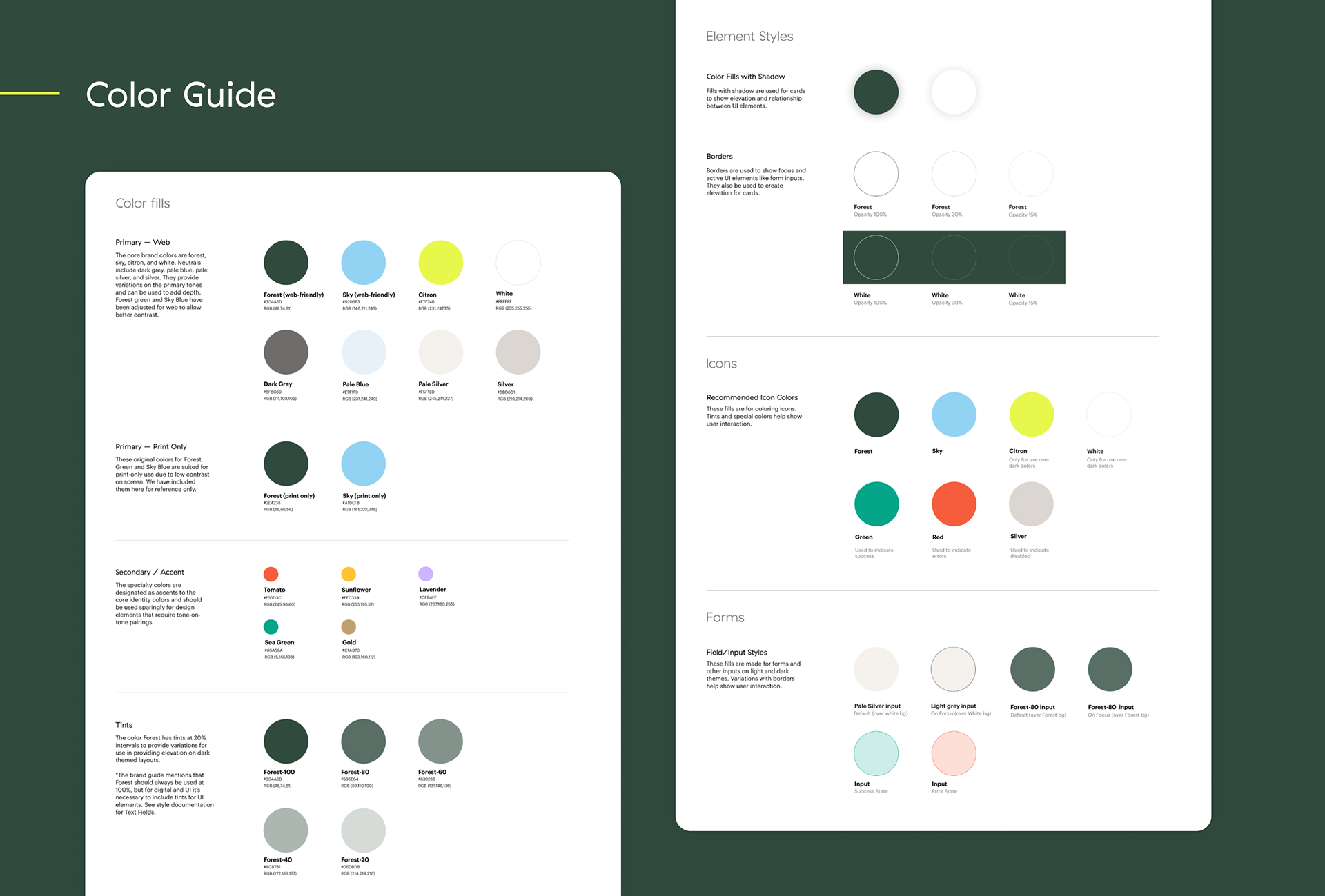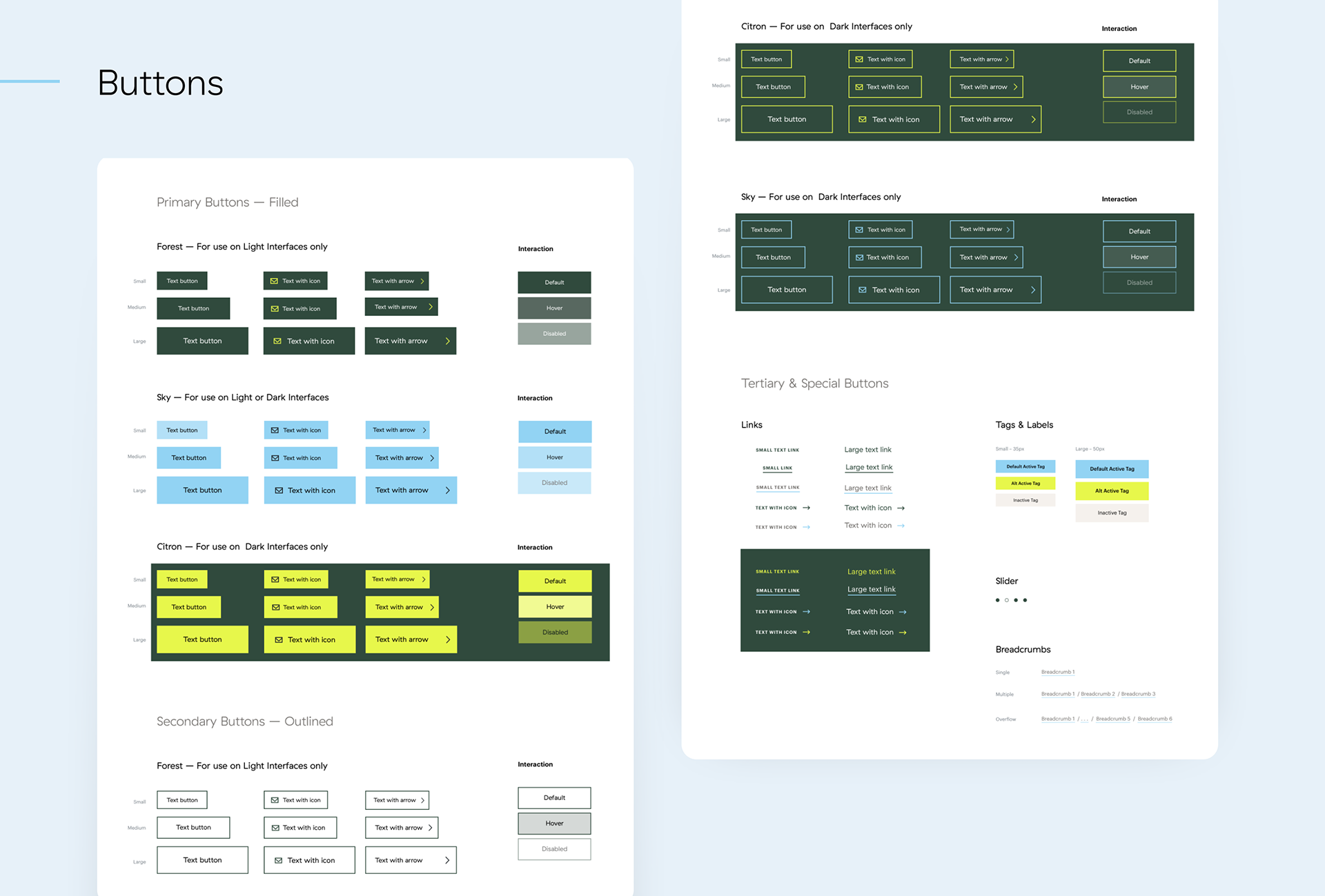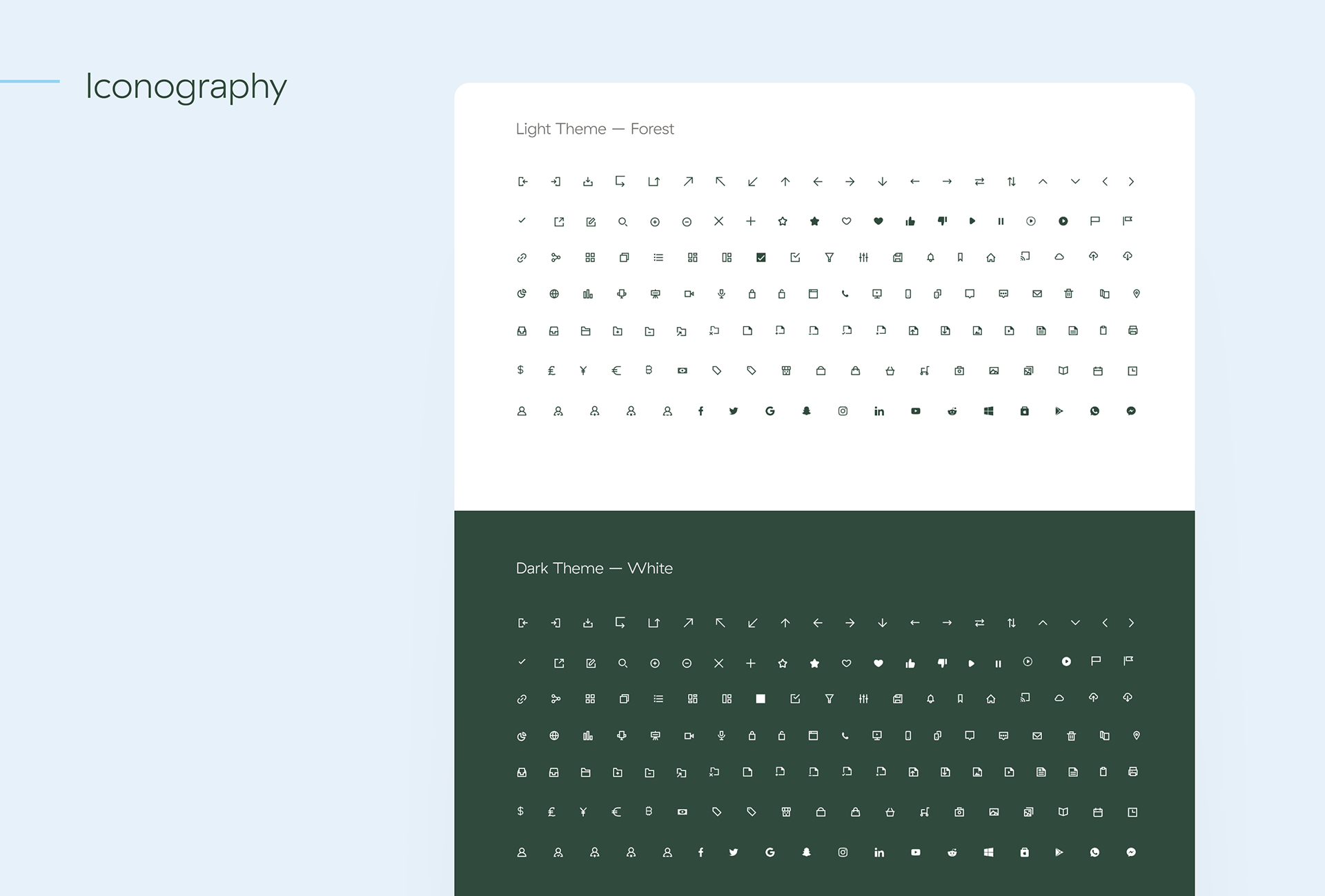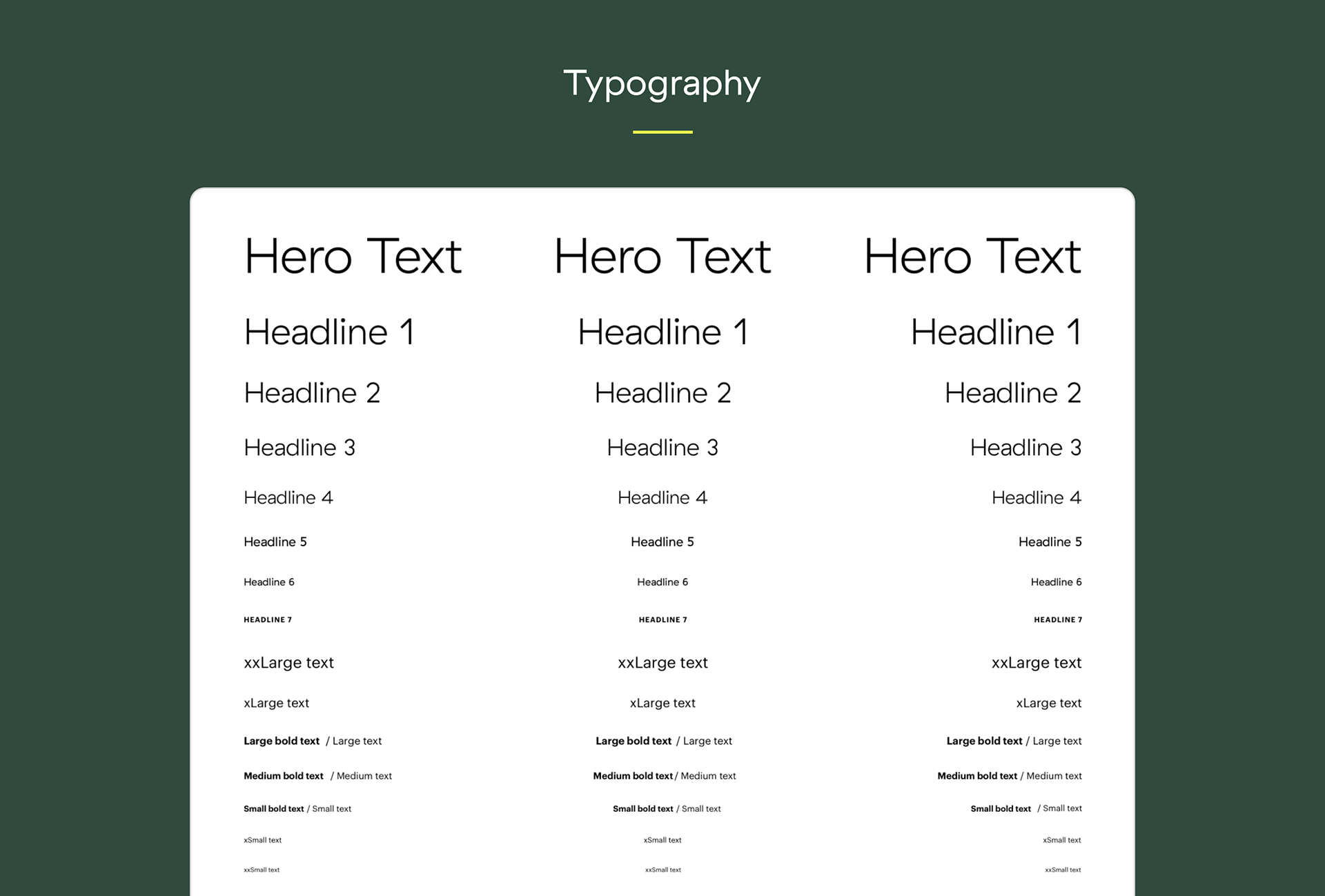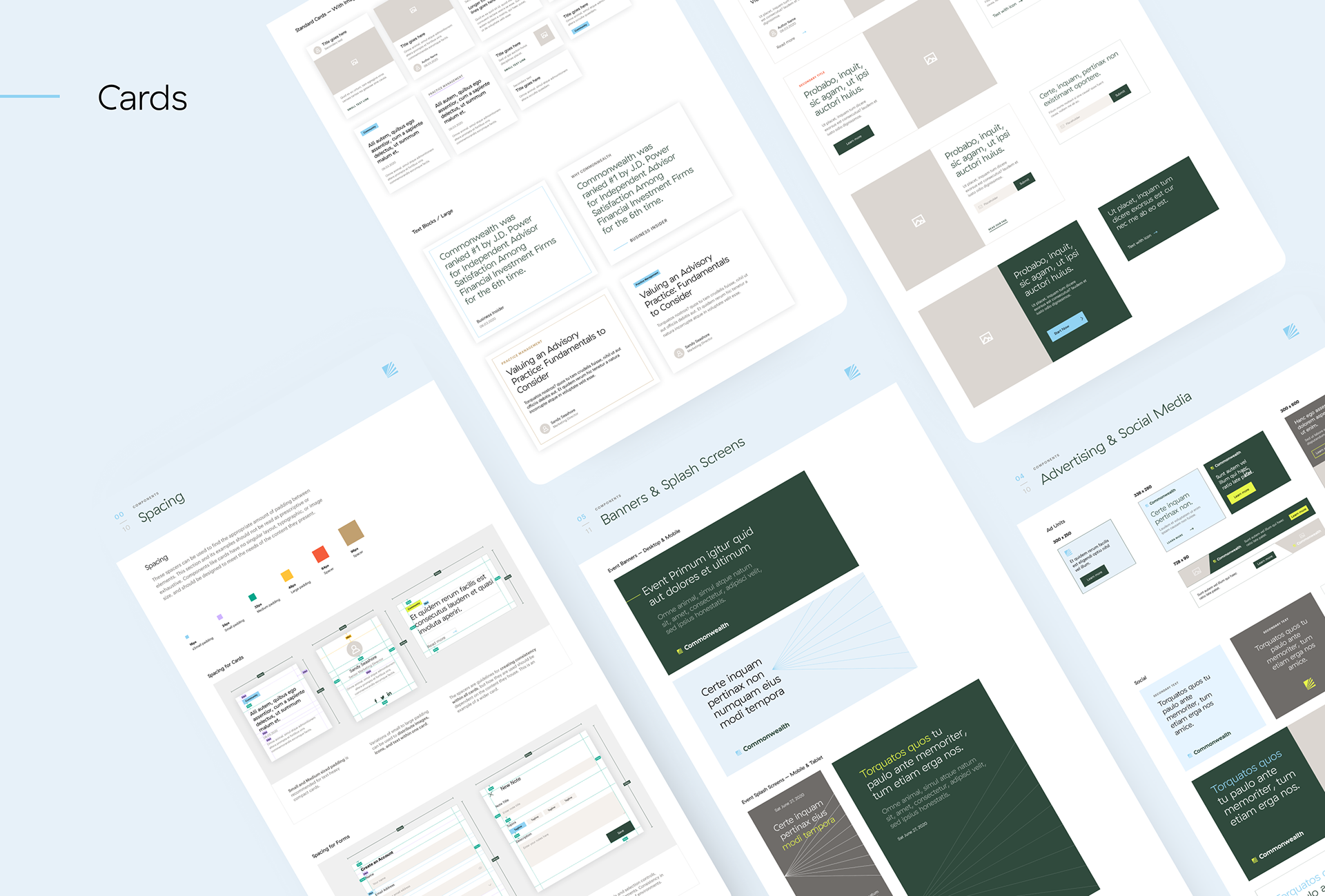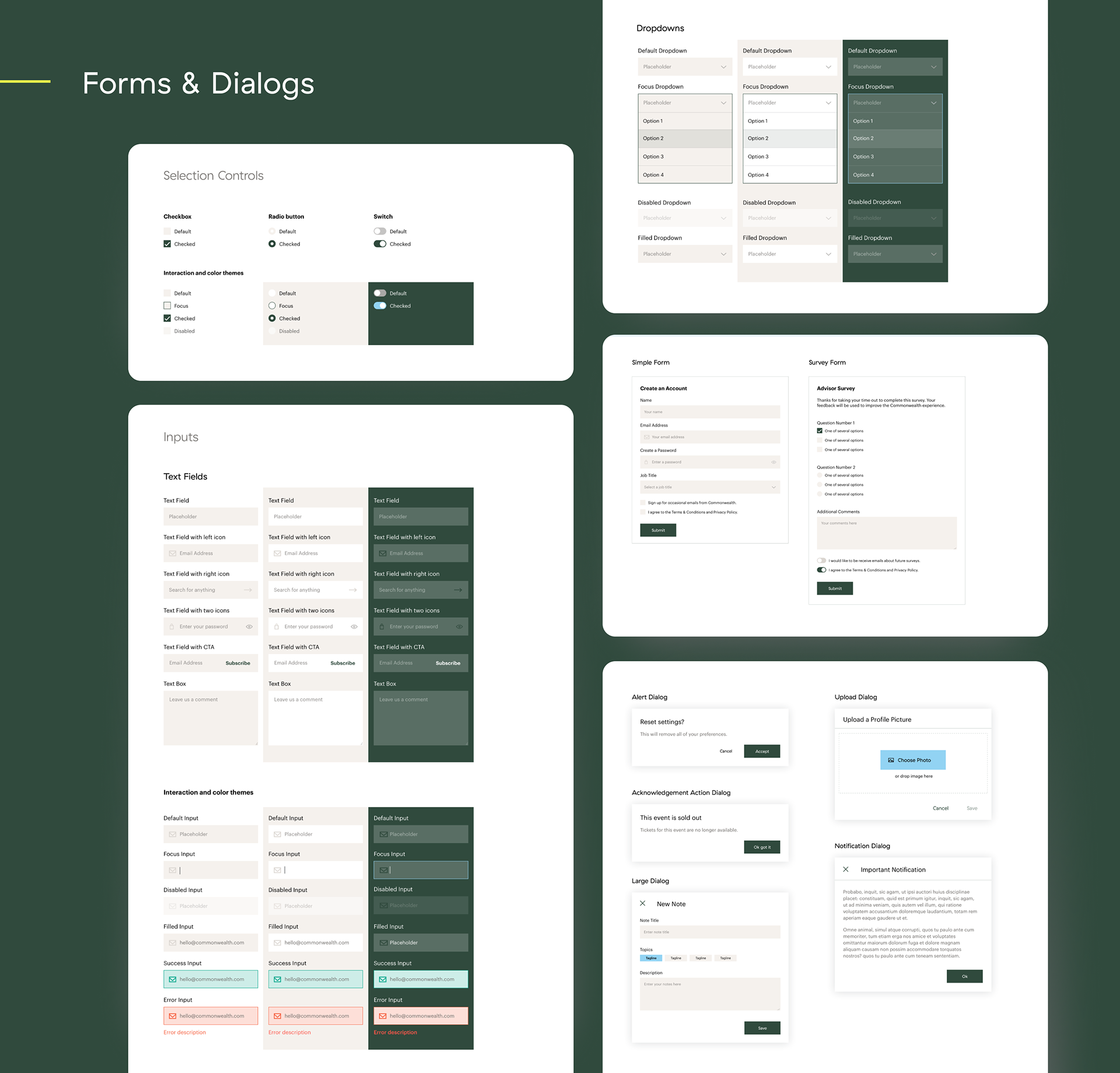 Setting up their design team for success 
We worked together with Commonwealth's design and tech teams to identify a digital repository that met their needs and complemented their workflow. Having selected Abstract as their tool, we populated the design system as a Sketch Library that can be used for central access and sharing across teams.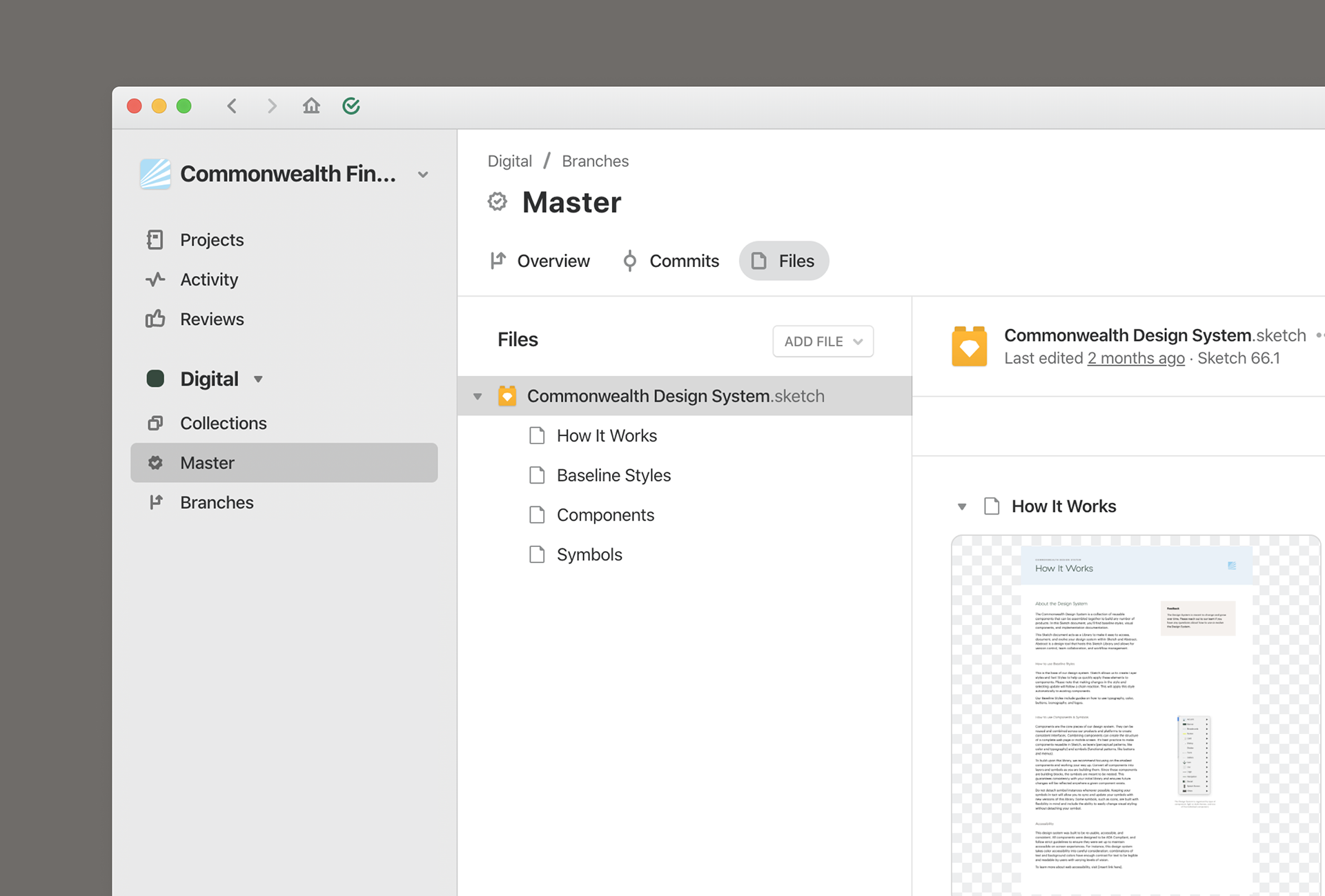 Results
After just four weeks, we successfully delivered Commonwealth's first design system through Abstract. The design system is now an essential asset to the continued growth and success of the company—enabling their design and marketing teams to work faster and in sync.
Thanks to this successful collaboration, the team established an ongoing working relationship with Commonwealth to provide digital design support and brand videos for future marketing initiatives.