Product Designer with Carter Edwards & Co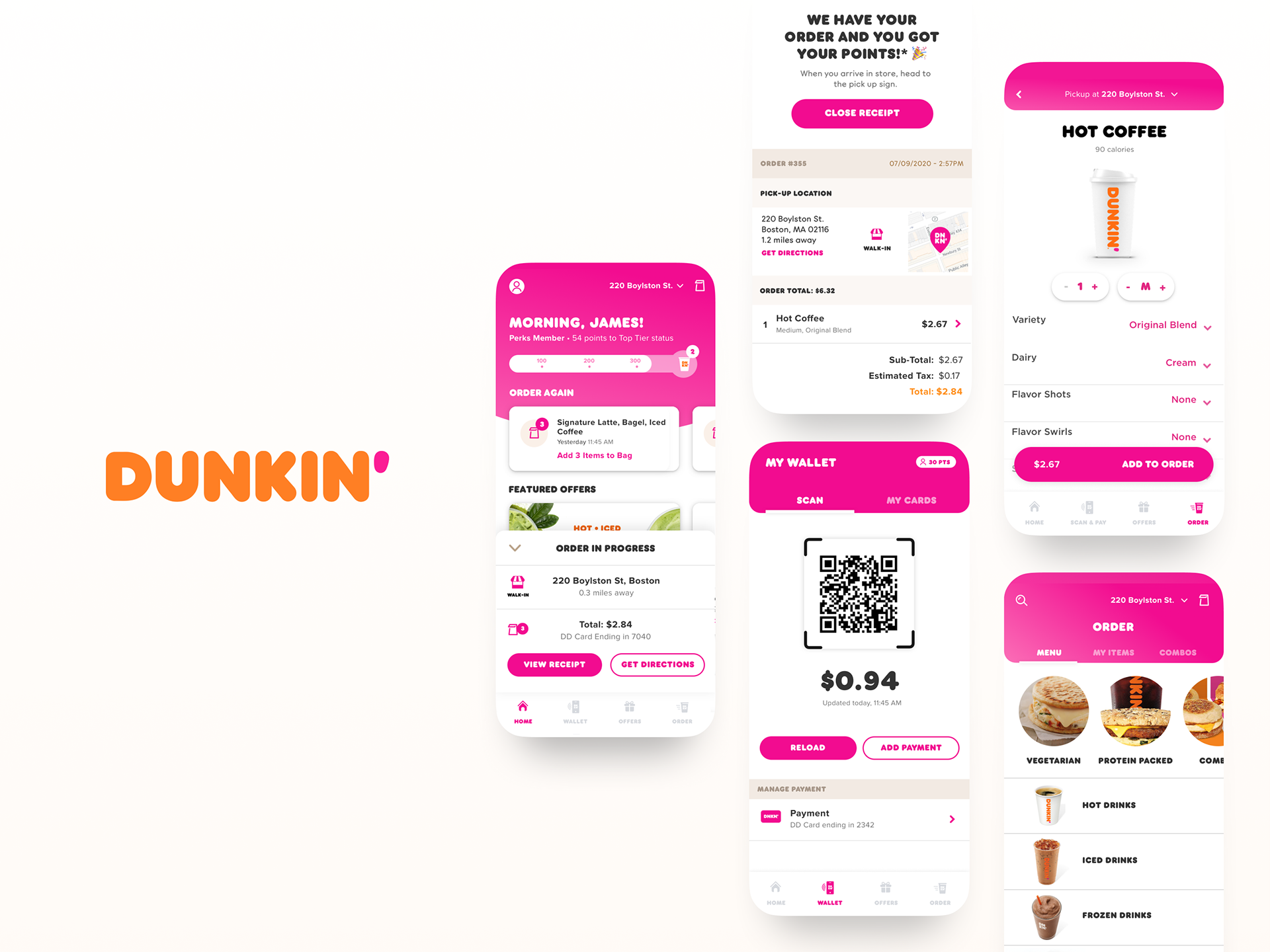 Dunkin' is one of the nation's most recognizable brands with more than 13,100 locations in 41 countries worldwide. Having rebranded in the summer of 2018, their mobile commerce experience needed to be enhanced to reflect the new brand and deliver a strong loyalty program for their 4.7 million monthly users. Their mobile app continues to be in the 10 Top Charts for Food & Drink and has been downloaded over 20 million times.
Challenge
Dunkin' Brands enlisted the help of Carter Edwards & Co to rethink the Dunkin' mobile app experience after their rebrand in the summer of 2018. We partnered with Dunkin's product team to enhance On-The-Go ordering and elevate the DD Perks member experience. Their goal was to create a commerce experience that lifted the new brand and delivered value to their loyal customer base.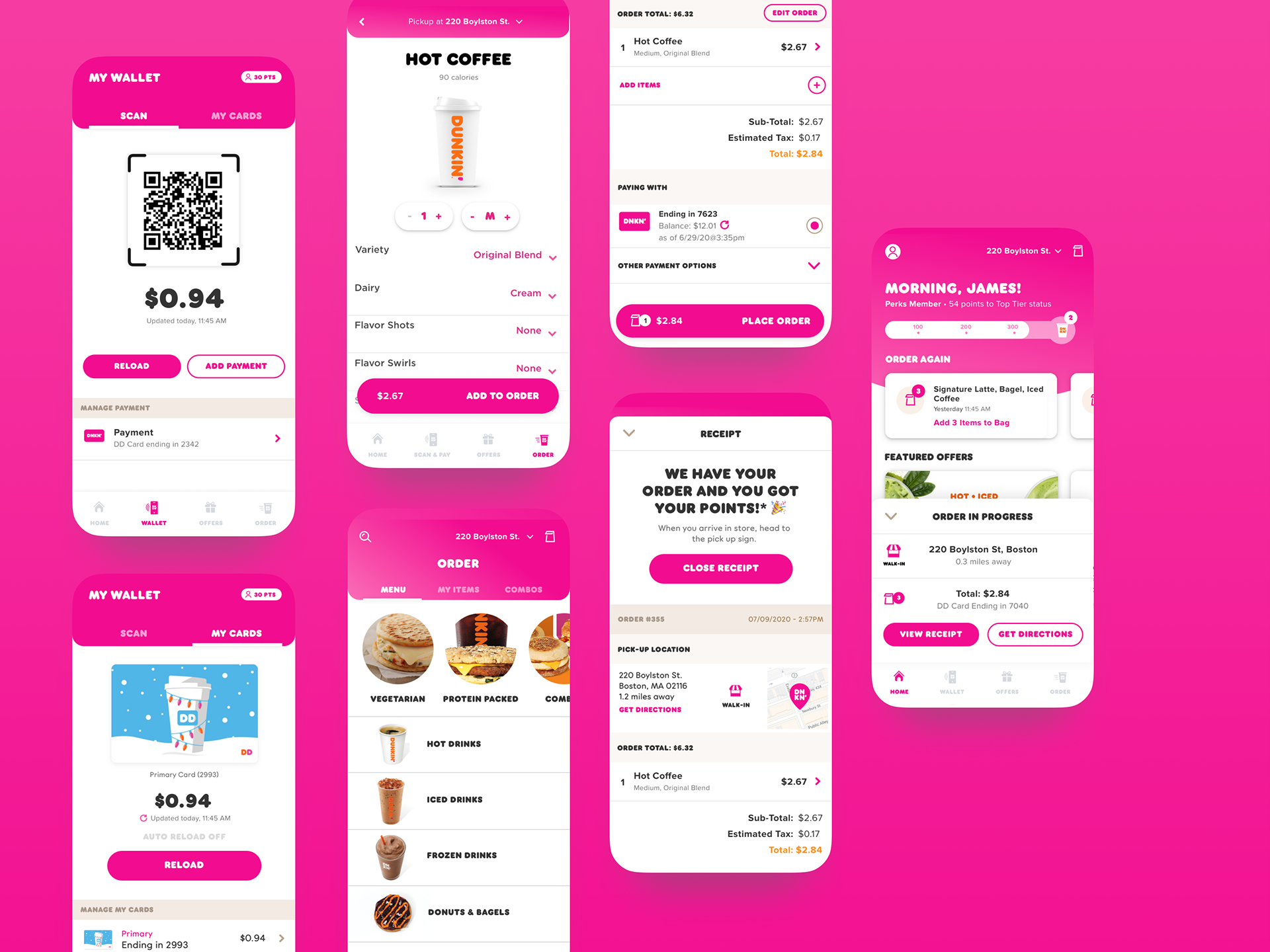 Creating a Pathway for Seamless Reordering
Our mission with the Dunkin' app was always to provide the best ordering experience for customers. We explored new features and improved existing flows to help improve mobile ordering over time, but ran into repeated challenges with the existing framework. With this knowledge, we re-examined the current app architecture to build a stronger and more flexible foundation that provides a clear pathway to order and an experience that's distinctly Dunkin'.
Previously, the home screen featured a Taskbar that sat at the bottom of the screen that allowed users to access key functions in the app: reload their balance, scan to pay in store, and order ahead. To place an order, users had to go through many steps: tap on the Order button on the Taskbar, select a location, add individual items to their cart, and place the order on the checkout screen.
We introduced a new feature called Order Again to the home screen to help users fast track to checkout. Order Again gives users the ability to quickly checkout from the home screen, skipping multiple steps in the ordering flow.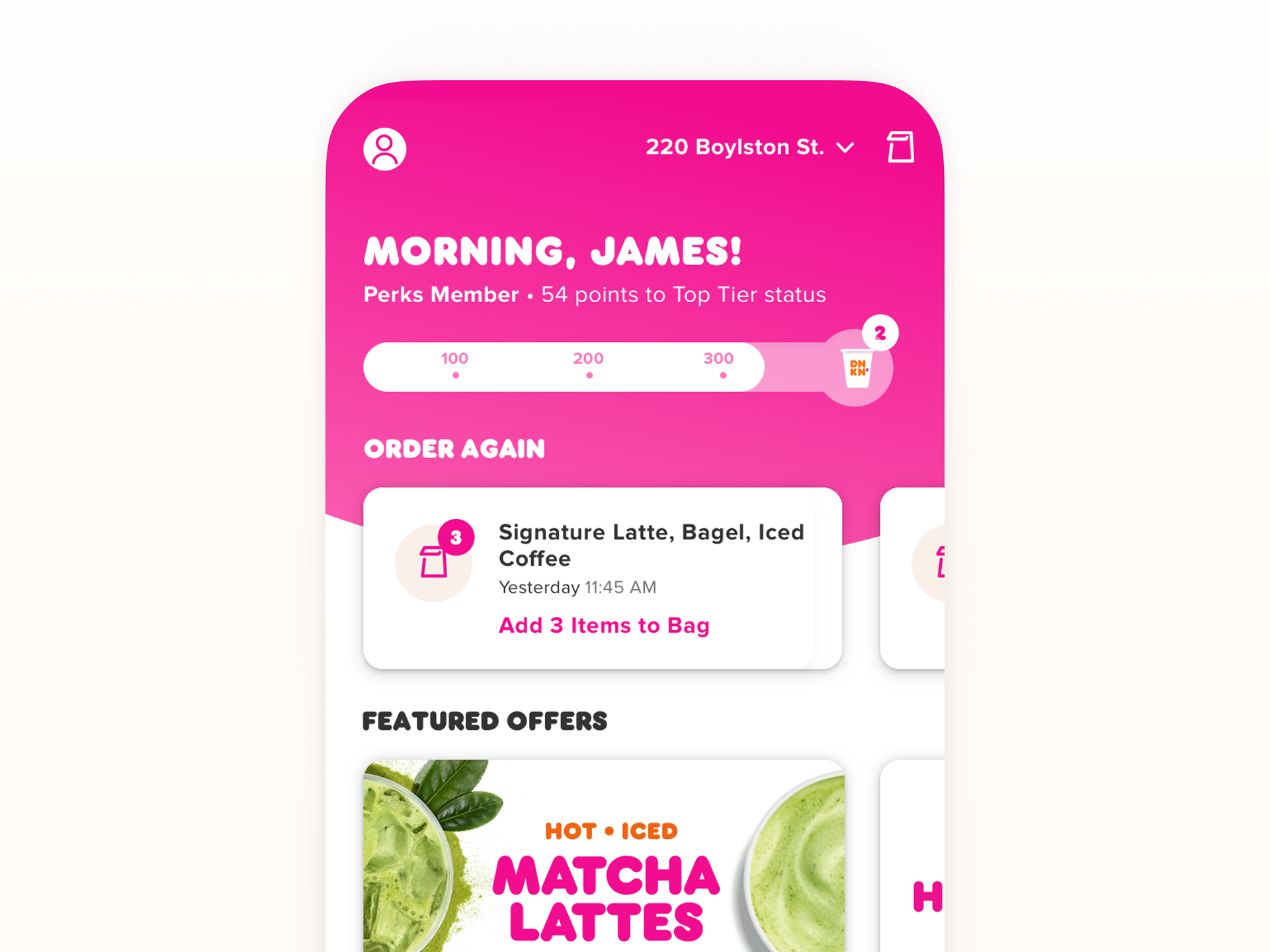 Restructuring the App Architecture
Our objective was to explore incorporating a bottom navigation bar, how this new functionality will affect the overall app experience, and opportunities for championing loyalty.
We performed an audit to map the current sitemap and mark all the places we could consolidate and simplify.  We wanted to be mindful of how a bottom navigation bar will influence and change user behavior in how they navigate the app and perform key actions. Cafe testing has shown that users relied heavily on the Taskbar to start new orders. 
We enforced the main destinations, organized existing functionality, and consolidated any duplicative elements within the app. Our recommendation was to keep Home, Order, & Offers similar in function, but move them to individual destinations on the bottom navigation bar. We want to condition users to this new navigation system and start to explore how can we use that new real estate to better engage with customers.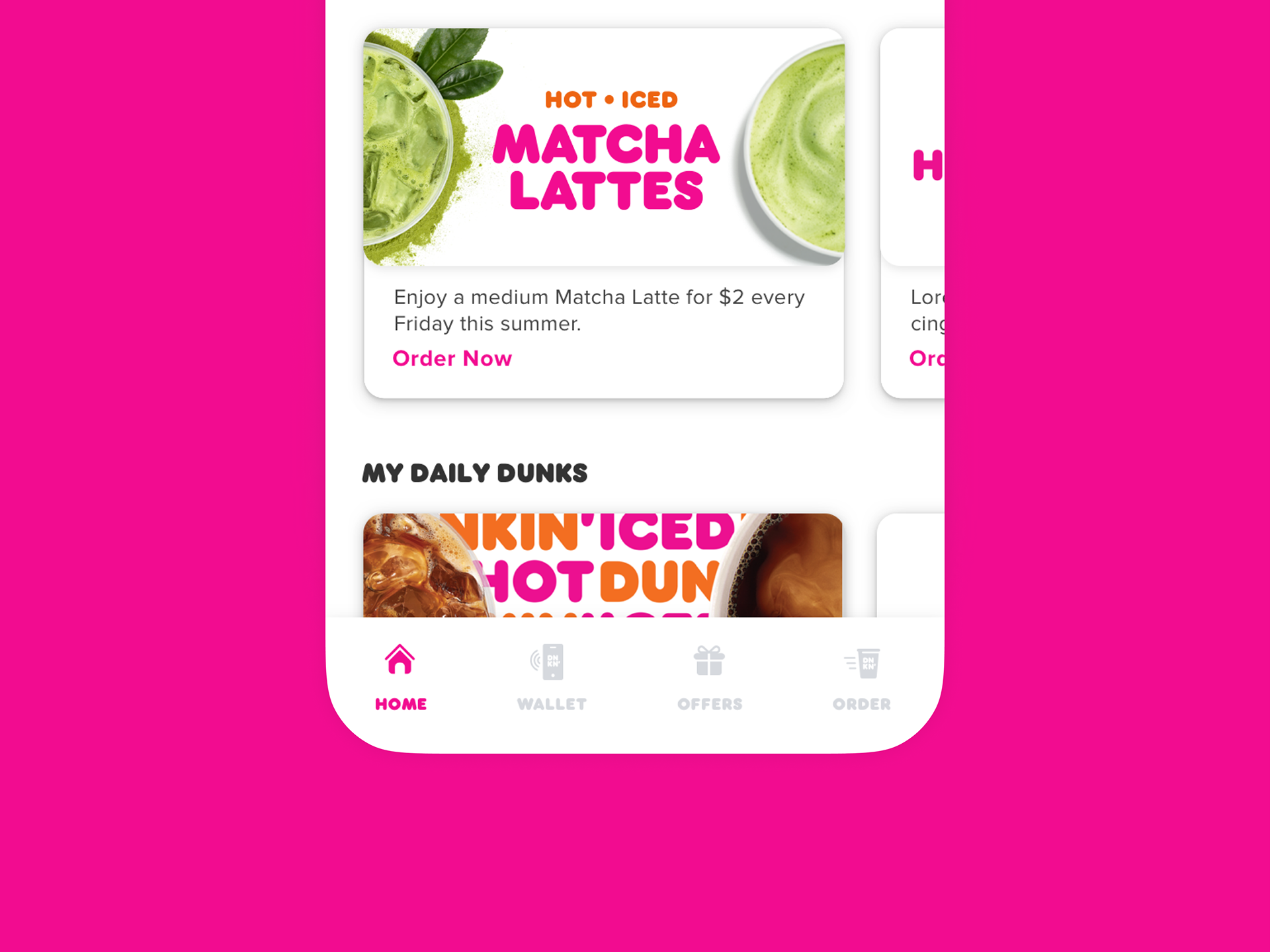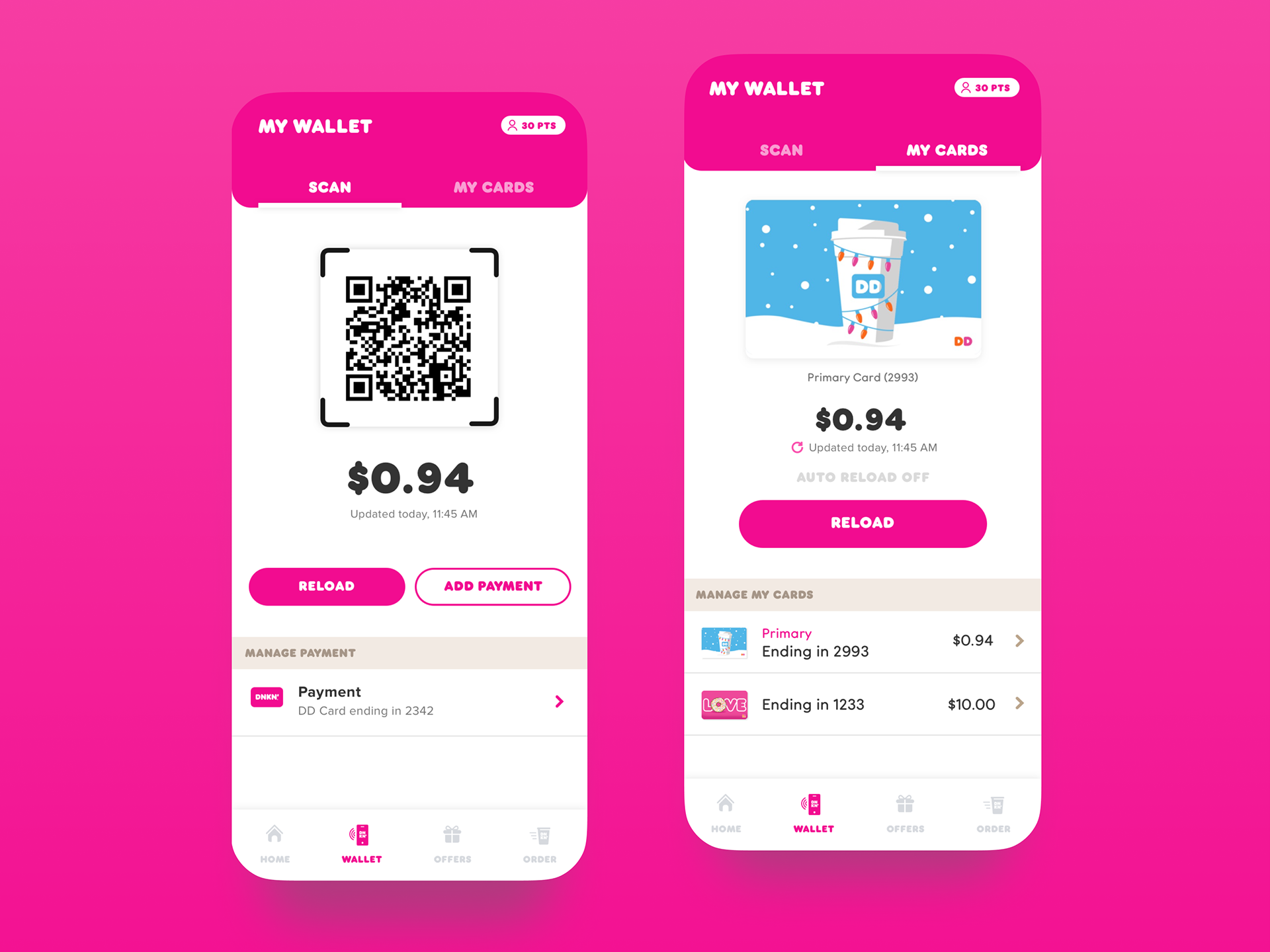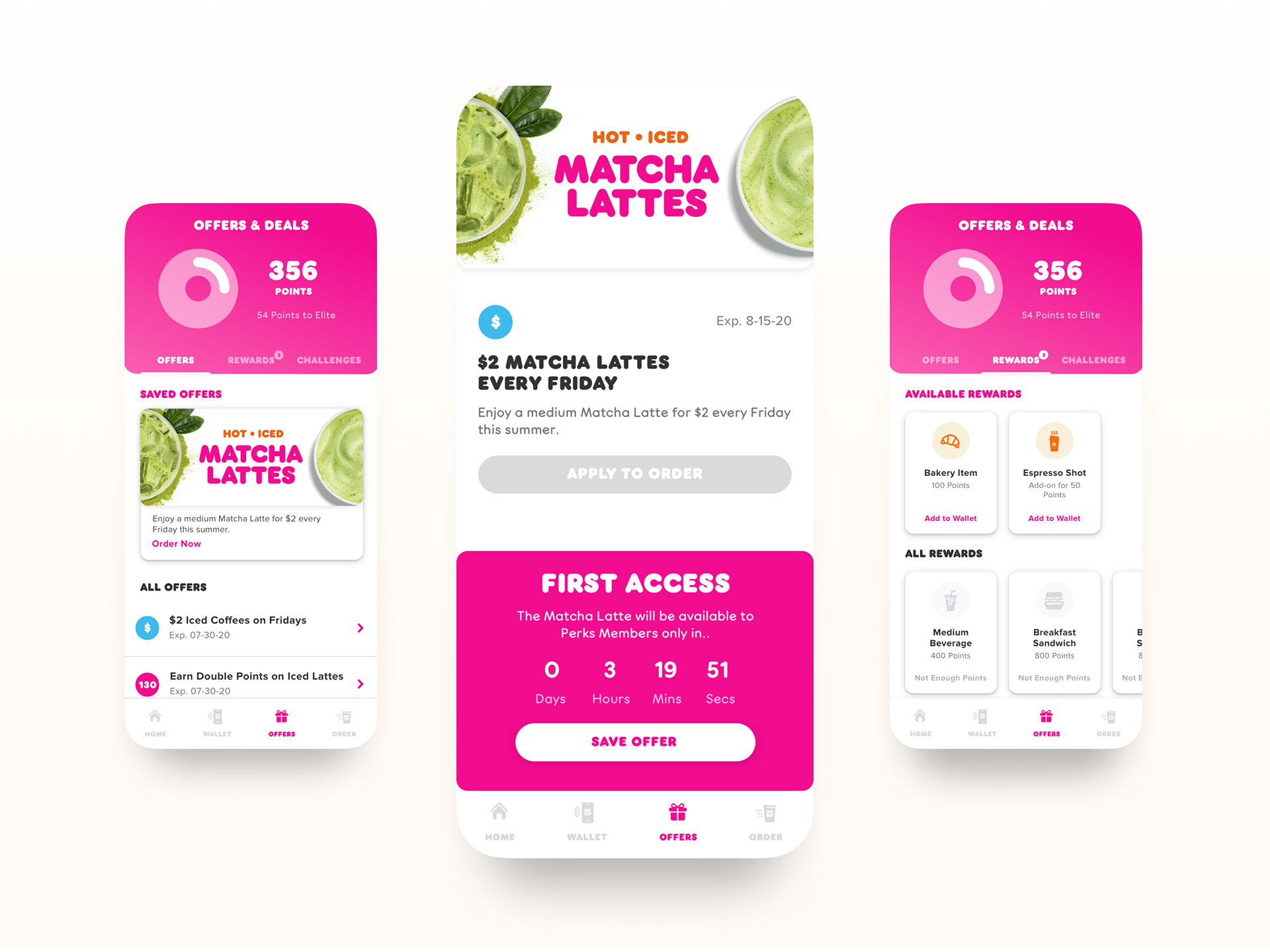 Introducing Curbside Pickup
COVID restrictions in-store made mobile ordering even more essential for Dunkin' customers who needed a safe and convenient means to order and pickup their orders. Select Dunkin' stores that did not offer drive-thru ordering designated parking spots for customers who wanted to safely order and pickup their orders curbside. We introduced a mechanism for customers to select their vehicle make and color to allow for store associates to bring out mobile orders in a timely manner and to the correct customer every time.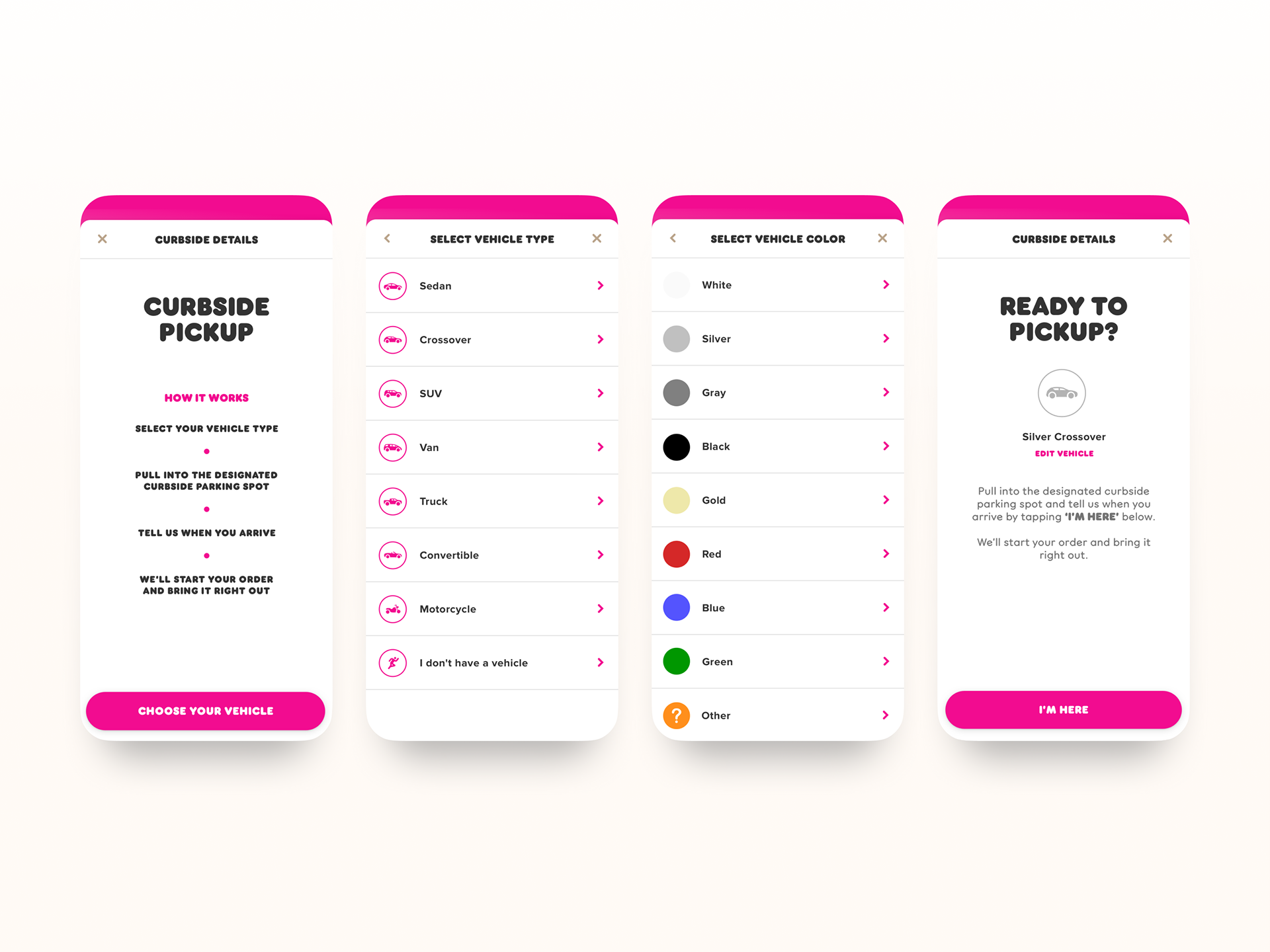 Dunkin' Digital Gift Cards
As a part of this brand refresh effort, I also designed a collection of digital gift cards that reflected Dunkin's fun and fresh brand personality. These card designs also function as members' main loyalty card design that they can change at any time.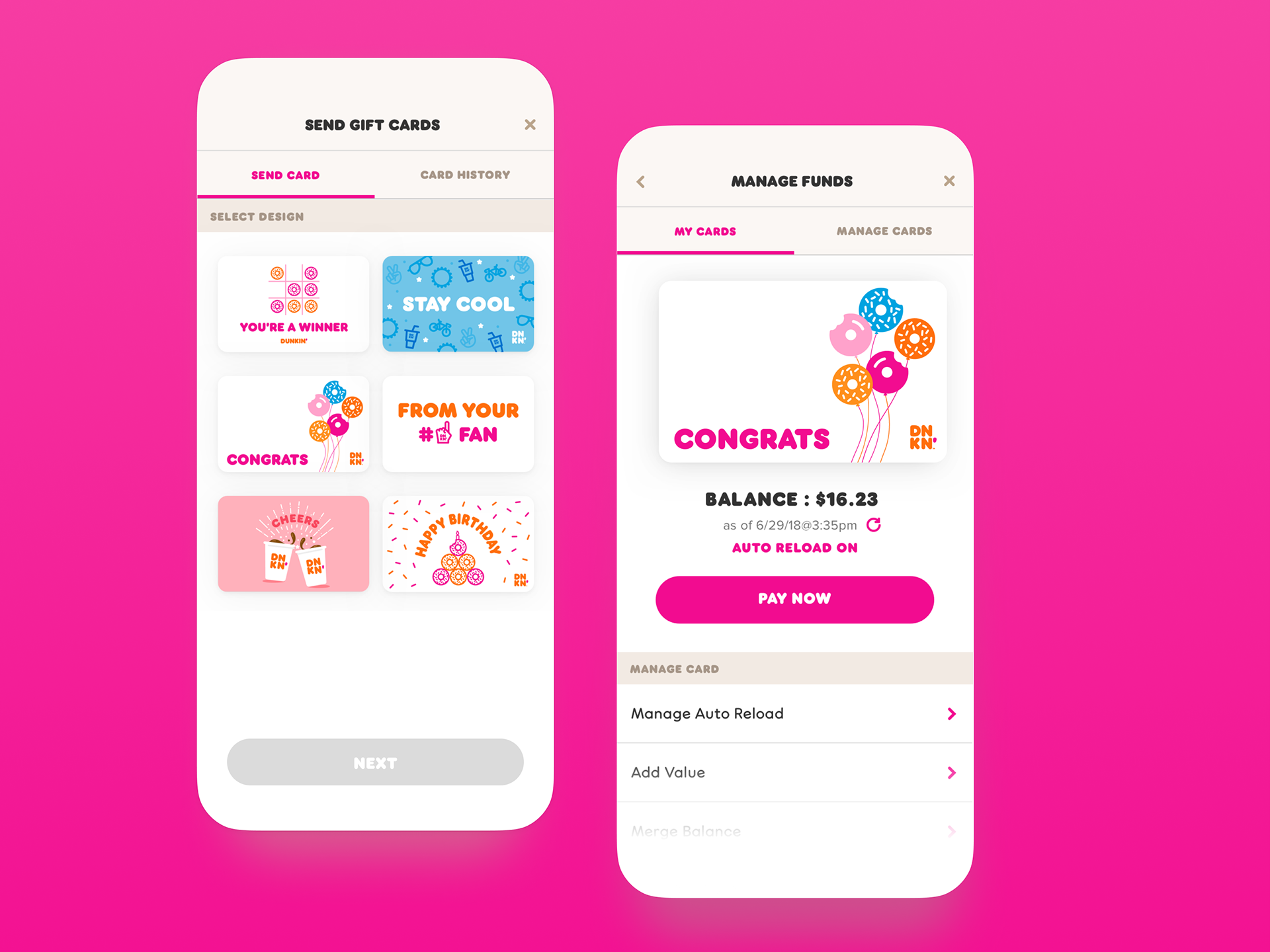 Testing Designs with Dunkin' Customers In-Store
Lucky for us, there's no shortage of Dunkin' customers in the Boston area. Whenever we introduced new features to the Dunkin' app or needed feedback on our latest changes, we immediately brought our prototypes in-store and in front of Dunkin's loyal customer base. 
The goal of Dunkin Café Testing was to ensure a smooth transition from the legacy app to the refresh for new and existing app users. Across every sprint, we organized an in-cafe testing method through a relationship with a local franchisee and were able to validate and test new design concepts rapidly.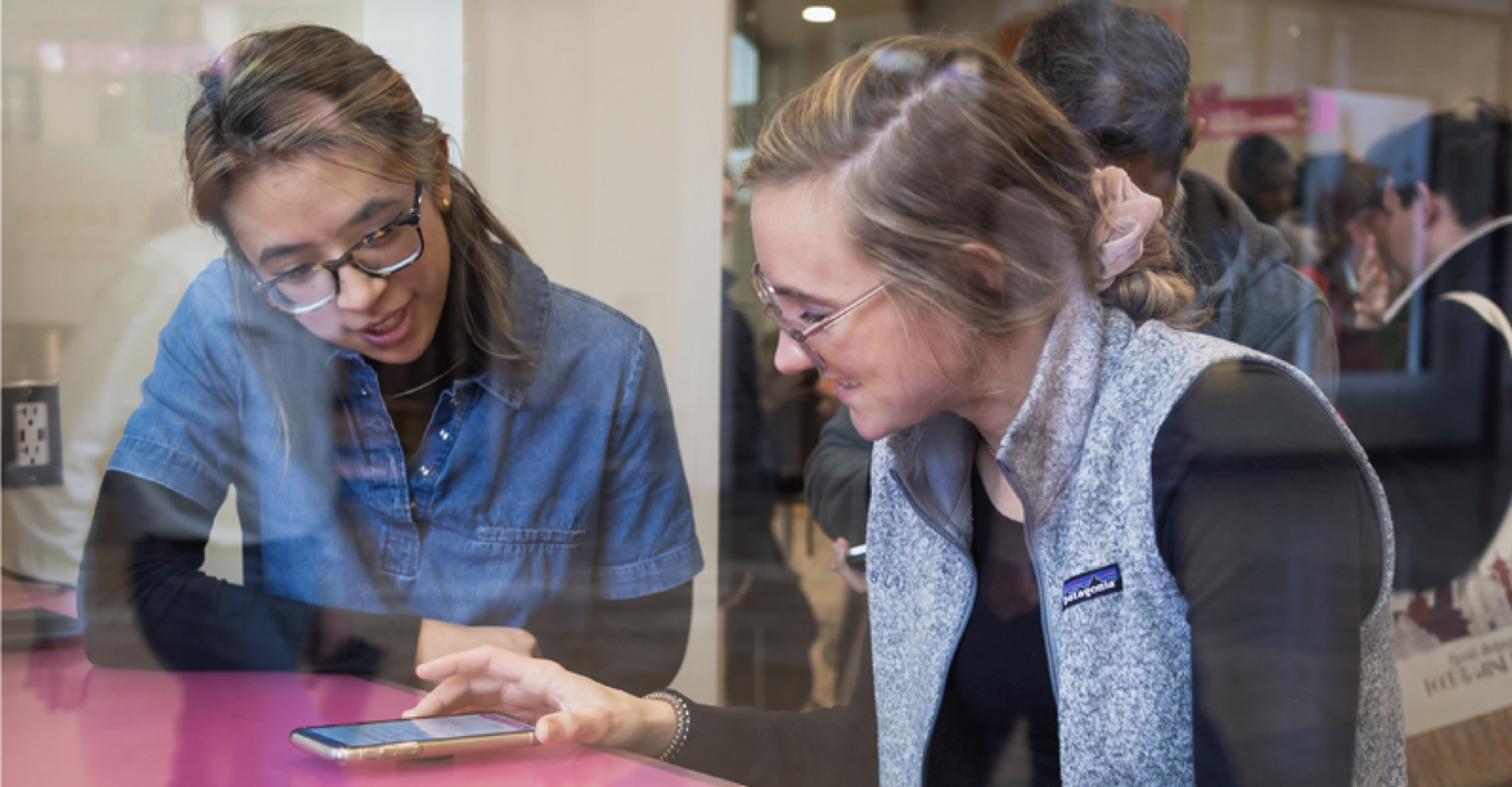 Results
Together, we worked as an integrated team to continuously improve program mechanics and boost the benefits of the DD Perks loyalty program.  Although we set out to revamp the commerce experience, we also developed ways of working that helped inform process and set the new benchmark for digital delivery. 
Our enhancements to the mobile app delivered strong results in 2019: the monthly active user base and daily active user base increased 16% and 15% respectively from 2018. On-The-Go ordering sales to total store sales increased by 24%, proving the impact of the mobile app in increasing store visits and elevating the Dunkin' brand experience.​​​​​​​